Junior Physics Experimentator - The Netherlands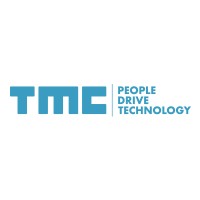 Pubblicato il 10/07/2019
Tipo di Laurea: Fisica
Are you a bachelor with a background in Physics and do you enjoy working on new technological development, using high-tech equipment and developing new experiments in junior role? Then read on.
YOUR CHALLENGES?
At TMC Physics, an experimental physicist or experimentator will support development of technological innovations by doing practical work. You will be utilizing concepts like Design of Experiments and do failure analysis. Operating high-tech tools and setting up experiments is your main responsibility. Representation of and reporting about the results is an important part of the job. As is customary in industry, you will be working in project teams with various backgrounds and competences on high-tech challenges. Topics can be in the field of the Semiconductor Industry, Product Development and High-Tech Measurement Systems.
| WHAT DO WE EXPECT FROM YOU?
Our perfect candidate has:
A bachelor in (Applied) Physics or similar;
Experience with one or more of the following topics:

Vacuüm systems;
Optical setups;
Measurement systems (i.e. XRD, SEM, TEM, XPS or AFM);
Working in a cleanroom;
Lithography;
Materials deposition (i.e. CVD, PLD or sputtering);
Etching;
Working in a production environment.

Experience with Excel, Matlab and/of Python ;
Practical mindset and the willingness to  do practical work;
Industrial experience from one (or more) internship(s) and/or previous job(s);
A flexible attitude and the ability to work different projects at the same time;
Speaking English is obligatory, speaking Dutch is an advantage;
We are looking for people who are challenged by the TMC Employeneurs model and who are looking for a further development of their career in a challenging environment. You want to be active in a multi-disciplinary team that drives technological progress. You have a pragmatic and entrepreneurial mindset, and you tackle challenges in a pro-active manner. You have excellent oral and written communication skills and can handle multiple projects and activities simultaneously.
| WHAT DOES OUR BUSINESS CELL HAVE TO OFFER?
TMC Physics Employeneurs are highly educated, skilled and motivated people. From implementing the most basic to realizing the most exotic, from manipulating the very small to controlling the very large, TMC Physics contributes to ground-breaking technology development. With its broad scope this covers everything from theoretical research to application engineering.
Topics TMC Physics Employeneurs are working on are among others (but not limited to) Photonics, System Engineering, Optics, (Thermal and Flow) Modelling, Experimentation and (Aero)Space Engineering.
| WHAT CAN YOU EXPECT FROM TMC?
TMC is an international high-tech consultancy company that brings expertise to their clients in order to support them with the realization of their technological challenges. As such, TMC is operating as an expert center at the disposition of its clients and we help them to be more competitive in an ever more global and faster changing technological world.
At TMC we believe that people are the driving force behind technological innovation. That is why we want to create the best possible conditions for tech talents to thrive in. We offer you a challenging and stimulating work environment in which you can be the director of your own career.
As an Employeneur you are part of our TMC family. Next to our outstanding technical expertise, fun and engagement are meaningful parts of our culture.
| WHY CHOOSE FOR EMPLOYENEURSHIP?
We are truly unique thanks to our Employeneurship model which is a true innovation for the High Technology consulting business. It is the business relationship of the 21th century for high skilled technical professionals. It is built around 5 main pillars:
You will have a permanent employment contract, offering you stability and security
You will get to know your market value and have a share in the profit your work generates thanks to the individual profit sharing
We will support you with a one-on-one coaching and trainings designed to help you develop your entrepreneurial skills
The competence cells structure, provides you with a strong meaningful and relevant network
The entrepreneurial lab: a playground for new ideas and a potential launching for start-ups
TMC is an equal opportunity employer and values diversity. We do not discriminate on the basis of race, religion, color, national origin, gender, sexual orientation, age, marital status, veteran status, or disability status.
Per candidarsi: https://tmc-employeneurship.com/careers/junior-physics-experimentator