Team Leader Academy - Stage + Tempo determinato + Tempo indeterminato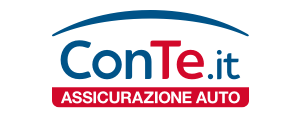 Pubblicato il 13/06/2019
Tipo di Laurea: Business Administration, Economia, Ingegneria
Sei un brillante neolaureato? Vuoi partecipare ad un progetto di crescita che ti porterà a gestire un team di risorse? Vuoi lavorare in un gruppo internazionale tra le top 10 in Europa?
Se sì, vogliamo conoscerti!!
Cosa offriamo?
Un'esperienza stimolante in un contesto giovane, dinamico ed innovativo che ti permetterà di svolgere un periodo di training on the job che ti porterà, in maniera graduale, a guidare un intero team di consulenti.
In particolare potrai:
Acquisire capacità legate alla lettura ed interpretazione dei dati di performance dei consulenti ed allo sviluppo di eventuali piani di recupero dei gap
Apprendere tecniche di Coaching per la corretta gestione delle risorse e, attraverso affiancamenti, feedback e piani di sviluppo individuali, supportare la crescita professionale di ogni membro del team
Pianificare ed organizzare le attività: sarai in grado di preparare presentazioni dei risultati e discuterle sia con la squadra che con i responsabili, coordinare le attività di team attraverso meeting periodici e "one to one", nonché la gestione operativa delle criticità legate a permessi, ferie e turni
Essere promotore della cultura e dei valori aziendali con idee, entusiasmo, coinvolgimento delle persone negli eventi "fun", i contest, le competition e le iniziative del dipartimento, agendo da modello positivo per i collaboratori e tutti gli interlocutori esterni alla compagnia.
Acquisire competenze professionali necessarie per una brillante percorso nel business assicurativo
Ricevere feedback periodici attraverso coaching dedicato
Ulteriori informazioni
Modalità di inserimento: stage di 6 mesi, seguito da un contratto a tempo determinato di 12 mesi con finalità di assunzione
Sede di lavoro: ConTe.it – Roma
Data inserimento: Giugno 2019
Chi cerchiamo?
Il candidato ideale possiede:
Eccellenti risultati accademici preferibilmente con laurea in materie economiche e umanistiche
Buona conoscenza della lingua Inglese
Brillanti capacità relazionali e comunicative
Doti analitiche
Orientamento agli obiettivi
Energia, positività e dinamismo
Il processo di selezione:
Intervista telefonica
Test logico-matematico
Assessment Center
Colloqui individuali
About ConTe.it
"People who like what they do, do it better". È questo il nostro motto.
Da 10 anni siamo riconosciuti come best workplace nella classifica del Great Place to Work® Institute e da quattro anni siamo stabilmente sul podio della lista "Large Companies".
Lavorando con noi potrai accedere al nostro programma di Wellness e Welfare, composta da corsi interni di yoga, pilates, posturale ed improvvisazione teatrale; sconti e convenzioni con le attività commerciali partner di ConTe.it ma anche le nostre aree relax con videogames, sala ping pong e biliardino. Ma non finisce qui, ti offriamo anche il servizio Concierge, le iniziative di Charity e le attività organizzate dal nostro Ministero del Divertimento!
Ecco perché i colleghi di ConTe.it sono orgogliosi del proprio posto di lavoro!
Candidati! Ti aspettiamo!
Candidature: https://apply-careers.conte.it/vacancies/374/team_leader_academy/