ConTe.it Business Development Analyst Tempo determinato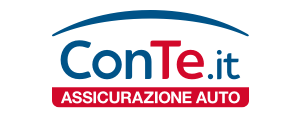 Pubblicato il 10/06/2019
Tipo di Laurea: Business Administration, Economia, Ingegneria
To meet the Admiral Group ambitious growth targets around the globe, we need exceptionally talented, bright and driven people.
If you have a passion for learning and you will significantly contribute to the development of new strategies and business ideas of one of the world leading Group in the insurance field, we'd like to speak with you.
Here's your chance to work as a Business Development Analyst at Conte.it' Analytics and Risk Team: you will significantly contribute to the development of our new data and digital transformation, playing a role to achieve real impact through our innovative project. You will have the opportunity to grow up fast joining a very dynamic environment with an international exposure.
We will offer you an ambitious career path alongside the management team across the Admiral Group, tailor-made training and continuous opportunities to challenge yourself.
To be successful in this position, you must be a self-starter who is prepared to "Think Big".
Role Profile
The candidate's primary responsibility is helping evolve early stage ideas into future-growth initiatives, collaborating with our Business Development Managers by:
Developing work plans, gathering and synthesizing relevant data, leading analyses in order to support strategic projects
Preparing presentations, financial models and other materials required to support management decisions
Acting independently and in a very entrepreneurial way to determine methods and procedures on new assignments
Your Qualifications
Master's degree in Business Administration, Economics or Engineering (at least score: 105/110)
At least one international experience (e.g. exchanges or internship abroad)
High level of accuracy and attention to detail
Exceptional analytical and quantitative problem-solving skills
Sense of humor (we believe work should be fun)
Excellent verbal and written communication skills in Italian and English
Ability to work collaboratively in a team environment
Knowledge of Excel, Word and Powerpoint
Nice to have, basic programming skills in one of these: Python, Matlab, R, VBA, SQL, C++
Based in: Rome
To apply: https://apply-careers.conte.it/vacancies/378/business_development_analyst/