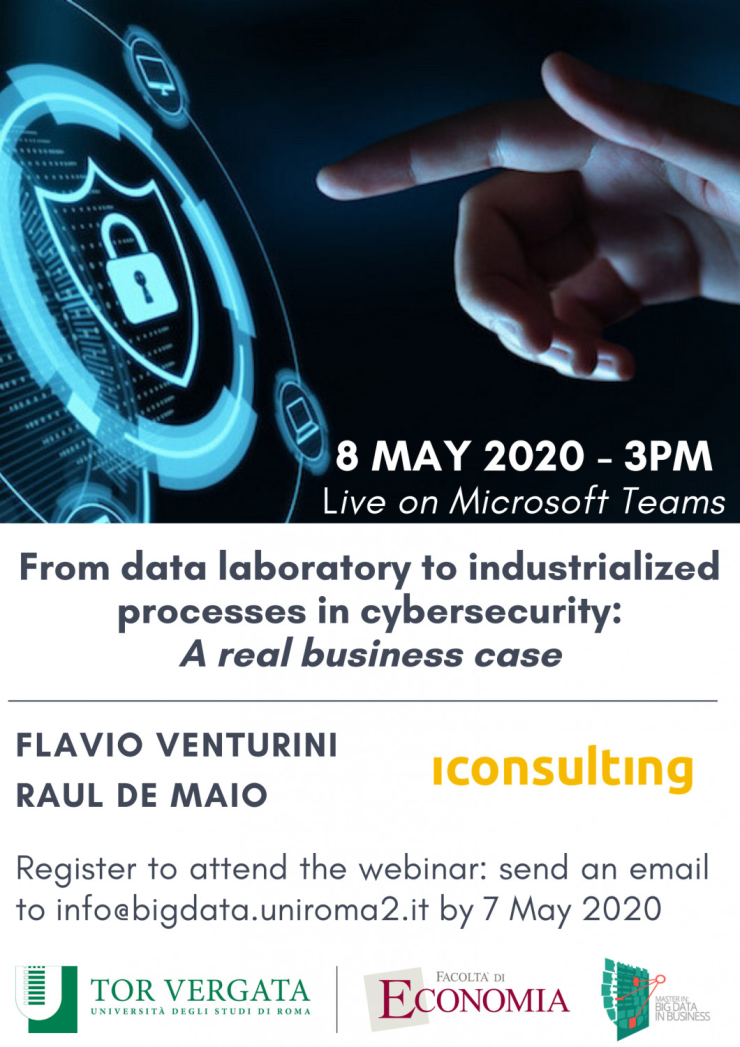 Venerdì 8 maggio 2020 h. 15:00-16:00
live on Microsoft Teams
Iconsulting S.p.A., is one of the leading companies in IT consultancy, design and construction of Data Warehouse architectures, Business Intelligence and Big Data Analytics.
Next Friday May, 8 at 3pm Iconsulting will held a webinar "From Data Laboratory to Industrialized Processes in Cybersecurity: a real business case" .
The event will be held online live on Microsoft Teams
Contatti
Registration is mandatory. Send an email to: info@bigdata.uniroma2.it by 7 May 2020.
---